Products
• Awards & Trophies

• Belt Buckles
• Commissioned Sculptures
& Statues
• Grammy Award / Trophy Repair Service

• Key Chains & Jewelry

• Unique Metal Art

• Religious Jewelry

Porfolio
PRODUCT GALLERY
Latest Work!

Other Links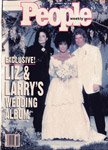 Our Designs have even
made the cover
of People Magazine

Follow Us

Portfolio
Pewter is a metal most widely used by manufacturers to produce various decorative items. One of these can be decorative hardware.

Our casting process, utilizing pewter, can pick up the finest of detail. Cabinet knobs, door decorations, knockers, and draw handles are some of the things we make for the decorative hardware industry.


Pewter is a soft metal, so care must be taken to coat the pieces and protect for constant use. Of course there are countless finishes available.




Michael De Medina • 661.265.7010 • info@americanmetalartsstudios.com •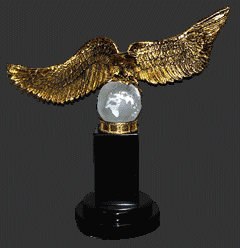 Wide Variety of Custom Made Metal Work and Metal Sculptures
American Metal Art Studios offers a wide variety of metal work products proudly Made in the USA and
NOT Made in China!! From: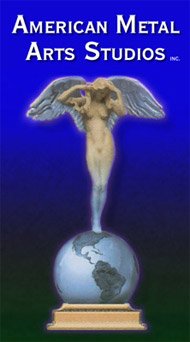 Visit the Michael De Medina Studios Online Gallery for more custom art including sculptures and paintings.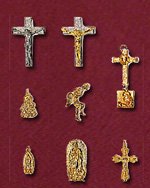 Exquisite, Hand Sculpted
Religious Jewelry