Products
• Awards & Trophies

• Belt Buckles
• Commissioned Sculptures
& Statues
• Grammy Award / Trophy Repair Service

• Key Chains & Jewelry

• Unique Metal Art

• Religious Jewelry

Porfolio
PRODUCT GALLERY
Latest Work!

Other Links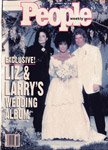 Our Designs have even
made the cover
of People Magazine

Follow Us

Portfolio
The final finishing is usually a polishing process. Machines are employed here because the casting requires a heavy buffing this is another pitfall for many manufactures.

Details that make the piece unique can be easily buffed away, creating a smeared unprofessional looking trophy. Hand sanding and polishing is also necessary at this point, insuring that flat surfaces remain flat and polished surfaces are smooth. Again the piece is degreased and readied for plating.

With our plating process, we can produce decorative, vintage silverware and gold plated utencils.




Michael De Medina • 661.265.7010 • info@americanmetalartsstudios.com •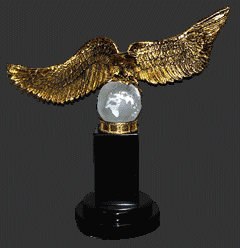 Wide Variety of Custom Made Metal Work and Metal Sculptures
American Metal Art Studios offers a wide variety of metal work products proudly Made in the USA and
NOT Made in China!! From: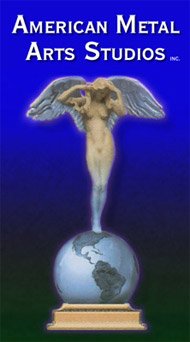 Visit the Michael De Medina Studios Online Gallery for more custom art including sculptures and paintings.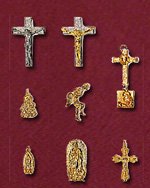 Exquisite, Hand Sculpted
Religious Jewelry