Products
• Awards & Trophies

• Belt Buckles
• Commissioned Sculptures
& Statues

• Key Chains & Jewelry

• Unique Metal Art

• Religious Jewelry
• Acrylic Resin Casting


Porfolio
PRODUCT GALLERY
Latest Work!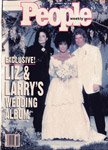 Our Designs have even
made the cover
of People Magazine
Industrialmetalcastings.com
links to industrial metal casting products directory and information web sites.

Follow Us

Portfolio
Expert Metal Work Craftsmanship
American Metal Arts Studios, Inc. specializes in superior quality, custom, one of a kind metal art, sculpting, white metal casting, Medallions, and custom awards and trophies. Michael De Medina, founder of American Metal Arts, boasts a robust amount of experience in creating and designing custom sculptures and awards for movies and television commercials, large corporations such as GM, Max Factor, Phillip Morris, AT&T, Mattel Toys, 21st Century Insurance, and Commissioned Art for celebrities, including the late king of pop, Michael Jackson. We welcome you to browse our product pages which showcases a very extensive and diverse gallery of work. Please contact us with any questions or for a free instant quote!
| | |
| --- | --- |
| High quality craftsmanship makes the difference | Michael De Medina's craftsmanship is renowned worldwide. He was commissioned to produce the 14k gold pins that were worn by President Reagan and Chairman Gorbachev at the 1987 Washington, D.C. Summit, as well as Medallions to commemorate Pope John Paul II visit to the U.S. and Mexico in 1999. In 2007 he was selected to redesign and produce the Minerva Award-- the very prestigious award presented by California First Lady Maria Shriver at the Women's Conference Awards Ceremony. |
We separate ourselves from the competition
Our method of spin casting in vulcanized rubber molds, allow us to achieve the highest detail, on versatile designs and slopes. Our castings are individually hand cleaned, deburred and polished. Sometimes we will solder together multiple parts, thereby achieving complicated awards designs. This unique ability to cast, combined with sculpting talent and experience, makes our company excel far beyond other award and trophy manufacturers.
Located near the Los Angeles, CA area north of Hollywood and the San Fernando Valley. We accept orders from all over the United States and we do accommodate international orders as well. Our prices are very competitive as we look to save costs whenever possible.

We offer custom mould making and a full production refinery at our facility. No need to outsource or import! Our Products are definitely NOT Made in China!


Metal Art Work for any Event or Occasion

Award Ceremonies Trophies for Corporate and Athletic / Sporting Events
Movie and TV Product Replicas / Promotional items / Reproductions & Props
Custom Sculptures for Home or Office Decor
Custom Metal Replicas, Figurines, and Miniatures as Promotional Products or Advertising tools for your company.

Along with Metal Art Work and Sculpting we specialize in:


Everyday Aliens series of miniature metal alien figures

Custom Mould Making
Affordable Metal Casting Reproductions
Novelties & One-of-a-kinds
Handmade Costume & Religious Jewelry
Music Jewelry from Hip Hop Bling to Heavy Metal Spikes
White Metal Casting
Industrial Metal Casting
Souvenirs
Decorative Hardware
Commissioned Sculptures and Statues
Designer Belt Buckles, Zipper Pulls
Metal Accessories for the Garment, Shoe, and Bag Industry

From custom Awards & Trophies to Zipper Pulls, American Metal Arts has the skill
and expertise to mold, cast, and produce just about anything! Contact Us Today.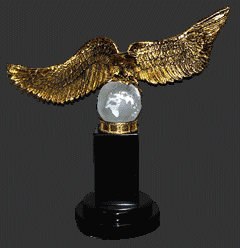 Wide Variety of Custom Made Metal Work, Awards and Sculptures
American Metal Art Studios offers a wide variety of metal work products proudly Made in the USA and
NOT Made in China!! From: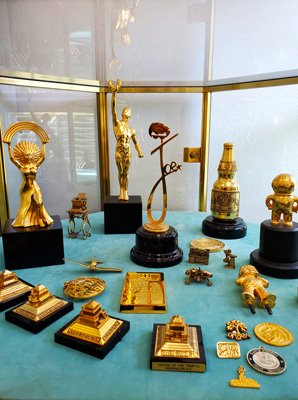 Visit the Michael De Medina Studios
Art Gallery for more custom art including sculptures and paintings.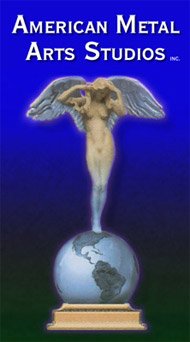 Custom Metal Art, Products & Props.
Contact us TODAY!