Products
• Awards & Trophies

• Belt Buckles
• Commissioned Sculptures
& Statues
• Grammy Award / Trophy Repair Service

• Key Chains & Jewelry

• Unique Metal Art

• Religious Jewelry

Porfolio
PRODUCT GALLERY
Latest Work!

Other Links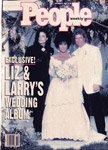 Our Designs have even
made the cover
of People Magazine

Follow Us

Portfolio

Medallions today are mostly made overseas. One doesn't have look closely to see imperfections. They many times have asmeared look, like chocolate lettering. This is caused by lack of making the proto type properly. At Metal Arts USA, we cut the lettering with crisp corners and precision, that is not lost in the finishing process.

Our outstanding ability in medallion creation is the sculptured three-dimensional look. This is done when the sculpt is created and cast. Many other companies use a machine process that doesn't allow for high dimension. We have made many Customized Medallions with the portraits of celebrities and company presidents, and have reproduced a medallion of antiquity for movie studios. The finishing is done especially carefully to insure the highest standard of quality. Please see below for a finishd examples, or see Religious Jewelry & Medallions.


Medusa 6" diameter Architectual Medallion

Yoga Meallion - Bronze plated with antique finish

Michael De Medina • 661.265.7010 • info@americanmetalartsstudios.com •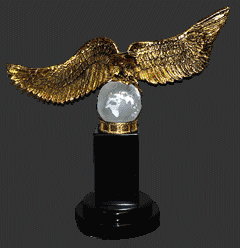 Wide Variety of Custom Made Metal Work and Metal Sculptures
American Metal Art Studios offers a wide variety of metal work products proudly Made in the USA and
NOT Made in China!! From: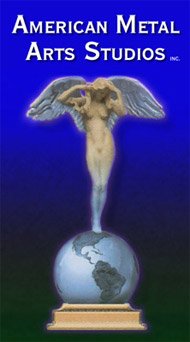 Visit the Michael De Medina Studios Online Gallery for more custom art including sculptures and paintings.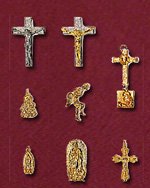 Exquisite, Hand Sculpted
Religious Jewelry